Sustainable cocoa powder, cocoa mass & cocoa butterSustainable chocolateSustainable palm oilSustainable packaging
I-CSR
(International) Corporate Social Responsibility
That businesses are expected to prevent or mitigate an adverse impact which is directly linked to their operations, products or services via a business relation, doesn't mean that the responsibility for causing or contributing to an adverse impact is passed on to the business with which they have a relationship.
(OECD 2011, Chapter II, par. 12)
Packaging
Sustainable product packaging
100% FSC certified cardboard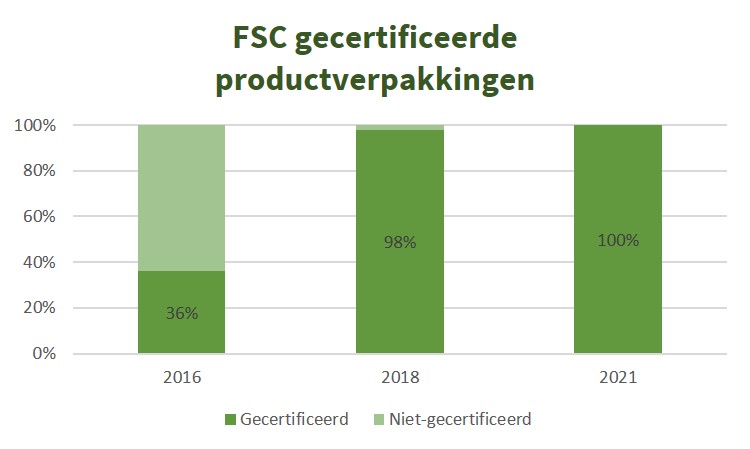 2016 100% FSC certified corrugated cardboard
2018 100% FSC certified corrugated cardboard, folding carton and pallet sheets
2021   Our target: 100% FSC certified product packaging. Stickers and paper bags will also be 100% FSC certified.
► To the FSC website.
to top
Working Clothes
New Corporate Clothing

After a long waiting time, we announce with pride that our new clothing will arrive at December 2nd. Delicia is the first company, as far as we know, that uses recycled polyester combined with Lyocel as a material for our clothing. Lyocel is so environmentally friendly that it has been awarded with a European Ecolabel.
We have also made a sustainable choice for the production and cleaning of our outfits. Our clothing will be made by Havep in Goirle, on locations where they pay their workers a living income. The cleaning of our outfits will be the responsibility of Elis, a company that in 2018 was named the most sustainable textile carer worldwide.
To continue sustainability also in the usage of our clothing, we made the decision not to use individual clothing anymore, but size-bound instead. Our clothing will no longer contain logos for Emergency Response Team and/or Forklift. To indicate that you are part of the Emergency Response Team, you will be asked to choose a green hairnet. Red hairnets will also be available for visitors, like external engineers, customers, and suppliers.
to top
CO2 footprint
Sustainable energy
Delicia's full transition to green energy from 2020.
The green energy we buy is generated by Dutch wind. We also generate our own energy using the solar panels which we installed on our roof in 2018. In 2019, these solar panels were responsible for 5% of our consumed energy.
Grey energy is generated from coal, oil, gas or nuclear power. This produces CO2. Green energy is a collective name for energy that has been generated using sustainable inexhaustible systems, like wind, sun, water and biomass.
Choosing for green energy that has been generated in the Netherlands or by yourself, gives you the assurance that CO2 output will be reduced.
We purchase certificates for all the energy we buy. It provides transparency about the sources, origin and generating technology of all the energy that's on the market and proves that this energy is truly sustainably generated.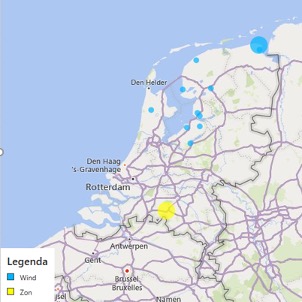 to top
Community
Soon you'll find information here about "Community".
to top
Employees
Employees
Sustainable employability
We make Life Delicious. Delicia was founded in 1938 for this purpose. Every day we are working to achieve this goal for our customers, suppliers and employees. This is only possible with well-trained employees, who are enthusiastic to contribute to the development of Delicia, their colleagues and themselves. Employees who feel at home at Delicia and work under good working conditions. 
Our employees are the foundation of the organization. Together we create a safe and healthy working environment in the following ways:
- Through an intern vitality program, we stimulate our employees to live a healthy and active life. We do this by organizing workshops where we give
  advice about nutrition, sufficient movement and good sleep. In addition, employees receive a financial
  compensation if they make use of our fitness arrangement.
- In order to provide more clarity about career development and financial insight, Delicia provides a development coach with whom our employees
  can have a conversation.
- Delicia tries to prevent employees from becoming ill and being absent for a long time by means of absenteeism prevention. Therefore, a absence
  protocol with guidelines has been drawn up. Besides, we have conversations about absenteeism with our employees regularly.
- With the aid of our employee satisfaction survey, we examine the experiences of our employees yearly. The results of this survey are internally
  published, points for improvement are inventoried and necessary actions are taken.
- Delicia has 6 prevention employees concerned with health and safety at work. This role includes working to prevent work-related absenteeism and
  occupational accidents. They have a coordinating and monitoring role in keeping the (already existing) Risk Inventory & Evaluation up to date,
  including the implementation of these measures.
Party Committee
Fun and relaxing together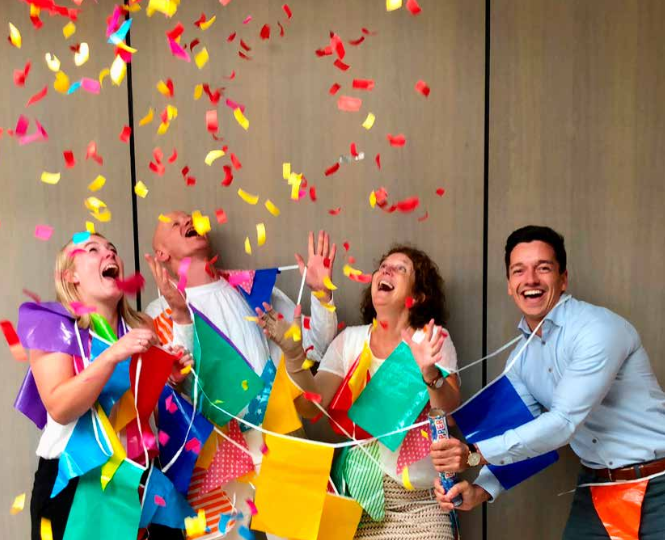 Our Party Committee ensures interconnectedness by organising various activities. In a fun and informal way you make contact with your colleagues from different departments and get to know each other better. This contributes to a good working environment.
Our colleagues from the Party Committee also arrange discounted tickets for cinemas and cultural performances! Frequently we, employees, can even win (free) tickets.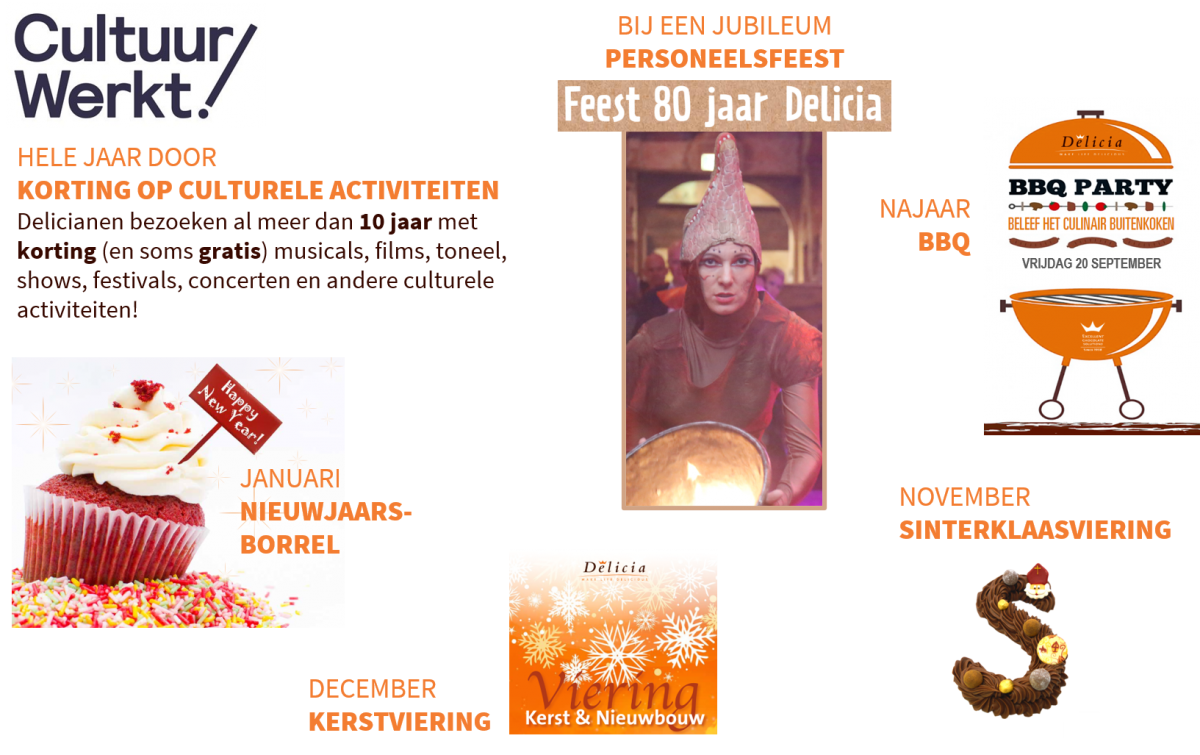 Our magazine: Korrelatie
Nearly 50 years!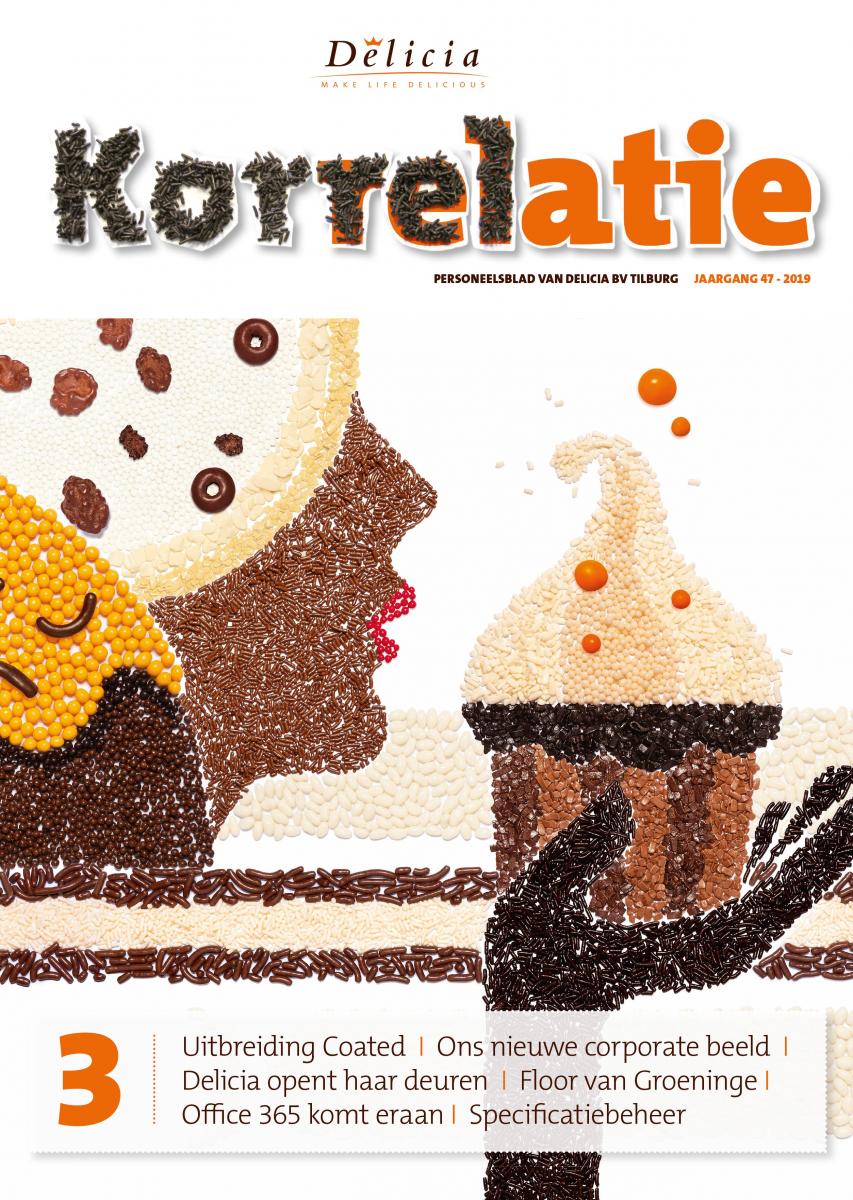 Three times a year we, an enthusiastic team of 6 editors, publish a full-colour paper magazine for all our staff members and veteran colleagues. We have been doing this for a long time together with design company Seña Ontwerpers in Eindhoven.
Korrelatie contains a lot of personal stories from our staff; what's your favourite book, restaurant, film, etc.? What are your most beautiful pictures? Do you recognise your colleagues from this children's picture? What's your passion? New colleagues and trainees introducing themselves. We celebrate anniversaries together.
We also write about important business subjects: our latest strategy, a new corporate image, important projects and more. We become acquainted with suppliers and customers. And we like to announce well in advance what our Party Committee is organising.
Our Korrelatie magazine can be found at our reception desk for everybody to read.
to top